Leaving on a Jet Plane: Flying with a PD Cycler or NxStage System One
Travel can broaden your world, and with home dialysis, you can do your own treatments and take them with you. You don't have to go to a center you don't know. And, you can choose your own treatment schedule—you don't have to rely on finding an open time slot at a center.
In this article, we'll:
Explain your US legal rights
Help you see if your machine will fit on board or must be checked
Tell you about dialysate
Share some travel tips
Your Rights When You Fly with a PD Cycler or NxStage System One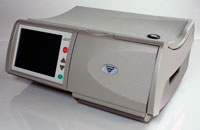 The Air Carrier Access Act (ACAA) of 1990 says airlines can't discriminate against people with disabilities. The law covers flights both in and out of the US. The U.S. Dept. of Transportation (DOT) enforces the ACAA. The Home Dialyzors United group asked the DOT to send a notice to all of the airlines to make it clear that dialysis machines can be brought on planes at no charge. On June 3, 2013, the DOT did just that! (You can read the DOT notice at the end of this article.)
The DOT notice states that: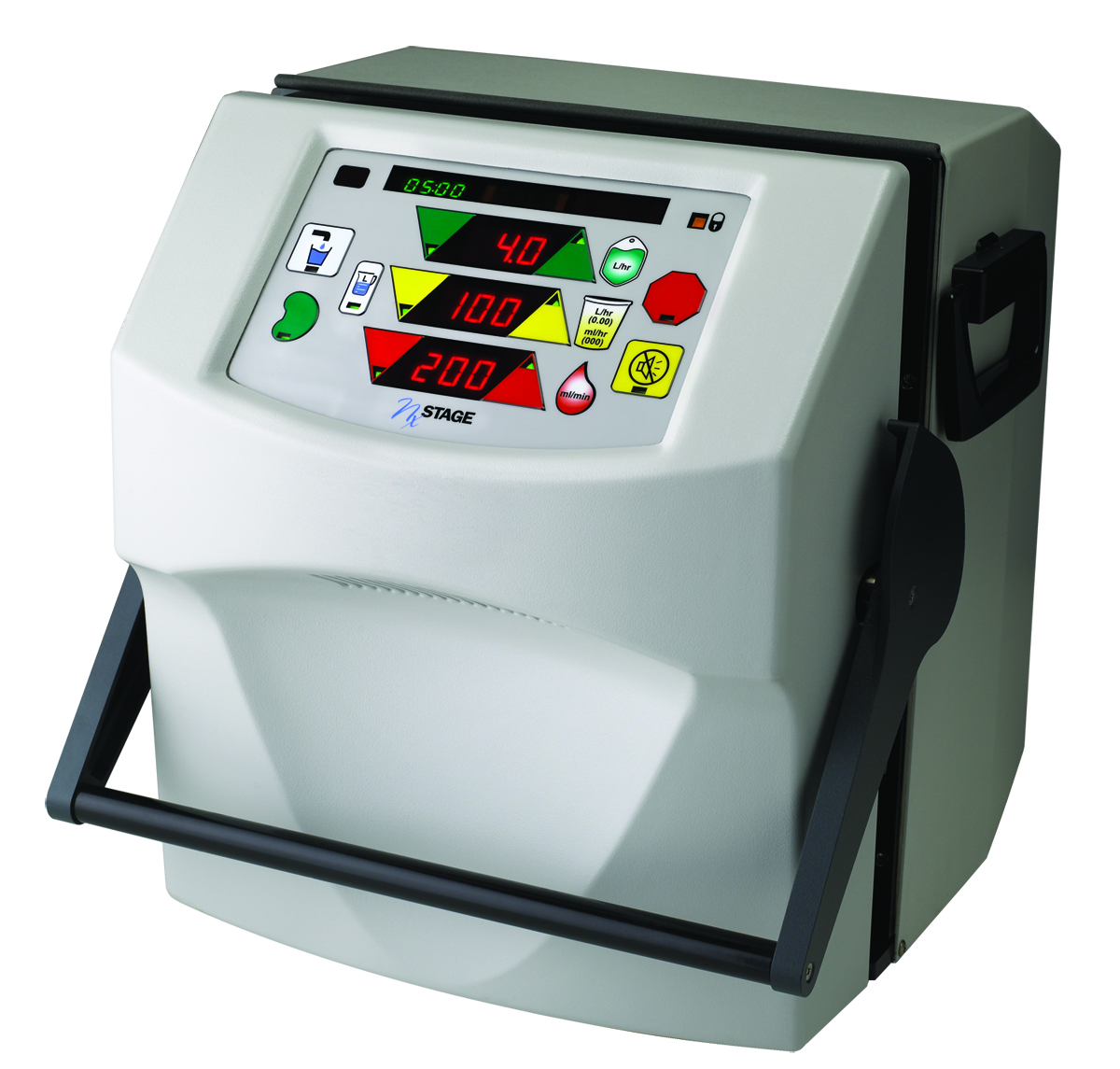 Your machine is an "assistive device" (Section 382.3).
The airline must let you bring your machine on the plane or check it. (382.121(a)).
Your machine does not count toward a carry-on bag limit (382.121(b)).
If you pre-board and check your machine, it takes priority over other bags if space is tight (382.123(a)).
The airline cannot charge you a fee for your machine in the cabin or as checked luggage (382.31(a)).
Your machine must be portable (100 lbs. or less with the case) (382.1(c)).
If the airline loses or harms your machine in the US, baggage liability limits do not apply. They must pay for your machine based on its price (382.31). NOTE: Out of the US, the limit is $1,685. Check to see if your homeowner's insurance would pay if your machine is lost or damaged, or if the clinic covers this.
The airline must let you bring your medicines, syringes, and dialysate. (382.2). But...just a 1-2 day supply of fluids. Any more, and you will need to ship it.
You can't use your machine during a flight. It has not been tested and could affect the plane's navigation or communication (382.121(a)(3)).
Help for Complaints
We hope you don't run into a problem with someone who will not follow the law. If you do, ask for a Complaint Resolution Official (CRO). CROs are trained in the ACAA and part 382 rules. Their job is to help solve the travel problems for those with special health needs. From 9am – 5pm Eastern time during weekdays, you can try the CRO Hotline: 1-800-778-4838. For TTY, call: 1-800-455-9880. The CRO hotline is not open on holidays.
You can also file a complaint at: http://airconsumer.ost.dot.gov/escomplaint/es.cfm or write a letter to Aviation Consumer Protection Division, C-75, U.S. Department of Transportation, 1200 New Jersey Ave. S.E., Washington, D.C., 20590.
Carry On or Checked Luggage?
Our table at the end of this article lists the 8 largest airlines, phone numbers and carry on bag limits. Measure your PD cycler—in its case—to see if it will fit on the plane or must go as checked luggage. A NxStage System One is too large to fit in an airplane cabin. It can only go as checked luggage.
Medications and Syringes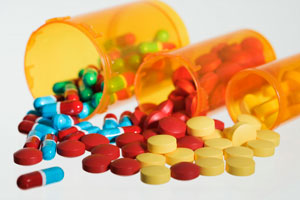 Bags go astray. It doesn't happen often—and when it does, they most often arrive on the next flight—but it does happen. To be safe, always pack all medications in your carry on—never in checked luggage.
Airplanes don't have refrigerators. If you have a drug that must be kept cold, ask your pharmacist how to package it safely for travel.
If you bring syringes, you must also bring along the drug you inject, like insulin or EPO. And that drug must have the original, printed label that says what it is. There is no limit to how many empty syringes you can bring—as long as you also have the drug with you.
Airport Security
If it has been a while since you flew, you will find that some things have changed. Here are the steps you can expect:
You can go to a gate only if you have a ticket for a flight that day.
To get through security, you'll need your boarding pass and a driver's license, passport, or other photo ID from the government.
You'll put your carry-on bags on a belt to go through an X-ray machine. A laptop and your Ziploc bag of liquids must each go through the X-ray in its own bin. Your outer jacket will go in a bin, too.
If you are under 75, you will have to take your shoes off and put them on the X-ray belt. If you are under 75, wear shoes that are easy to take off. You can ask for a chair if you need to sit down to take off your shoes.
Ask for help if you need it to lift your PD cycler onto the belt. Most TSA agents have never seen one. It may help you to bring the manual and/or a letter from your doctor to explain what the cycler is.
You'll take off your belt and empty your pockets into a bowl that will go on the X-ray belt. Gold or silver jewelry should be fine to wear, if it's not too large.
Tell the TSA agent if you have a hidden medical device before you reach the screening machine. A hidden device can include a PD catheter, pacemaker, prosthetic limb, steel plate, colostomy bag, etc.
You will either need to step into a screening machine or "opt out" and get a pat-down. Screening in most airports now is done by "millimeter wave" machines, not X-rays. If the machine finds something (like a PD catheter) you will need a pat-down. If you can't stand or walk, tell the TSA agent, and you will get a pat-down. A pat-down can be done in a private room. This can take extra time, so do get to the airport early.
Preboard the Plane
As an assistive device, a PD cycler has priority for stowage in the plane cabin. In some cases, the flight attendants may be willing to put it in a closet up front for you. Not all planes have closets, and some have very small overhead bins.
If you plan to bring your cycler onto the plane, tell the gate agent, and ask for help if you need it to get your cycler on board and stowed. When boarding starts, the agent will ask for "passengers who need assistance or extra time getting down the jetway." Board then, to be sure to have first dibs on space to stow your machine.
About That Dialysate...
When you do PD or use a NxStage machine for home HD, you'll need to bring dialysate on your trip, too. Plan ahead so your supply company can ship most of the boxes to where you're staying. The airlines will take a day or two of dialysate without a fee. For the airlines, all supplies must be in their original boxes, with the contents clearly labeled.
If you'll be staying in a hotel, call ahead and talk to the Bell Captain or Hotel Manager. Explain that you will need to receive life-saving medical supplies for your stay. Ask if they will waive the fee for taking or storing packages (or charge you one fee, rather than per-box). Many hotels can bring you a bathroom scale. It won't be as accurate as yours, but beats bringing one along.
If you do PD, you'll need to warm the bags. An electric heating pad won't take up much room in your suitcase. Lay a towel down above and below the heating pad and put the bag on top to warm it. Use the "low" setting.
Backup Care
You don't need to arrange for dialysis when you travel on PD or use NxStage. It's still a good idea to set up a back-up center in case you forget something or run into a snag. Talk with your home training nurse or social worker to find one. It's also wise to do some homework about nearby hospitals. Always bring a copy of your medical records and medicines with you when you travel.
Happy travels!
Airline
Phone Number
Carry On Size Limit

All carry on bags must fit in an overhead bin or under a seat

American Airlines
800-433-7300
22" tall by 14" wide by 9" deep
Alaska Airlines
800-654-5669
24" tall by 17" wide by 10" deep
Delta
800-221-1212
22" tall by 14" wide by 9" deep
Southwest
800-435-9792
22" tall by 14" wide by 9" deep
United
800-241-6522
22" tall by 14" wide by 9" deep
US Airways
800-428-4322
22" tall by 14" wide by 9" deep
Read the DOT Notice on Transport of Portable Dialysis Machines