Sponsor Spotlight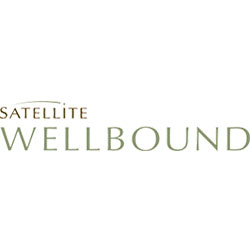 Home Dialysis Central is made possible through the generous annual contributions of our Corporate Sponsors. Our Sponsor Spotlight features interesting, behind-the-scenes stories from our Sponsors.
If you're a sponsor and would like to submit a Sponsor Spotlight, please contact us.
This week's spotlighted sponsor is Satellite Wellbound. Visit their sponsor page to read more.
Making Life Better
Among the first in the United States to introduce dedicated home dialysis centers, Satellite Healthcare understands that dialysis at home often means better health and a better quality of life for people living with end-stage renal disease. Twenty percent of Satellite Healthcare patients dialyze at home, the highest percentage of any dialysis provider and nearly twice the national average.
Satellite WellBound, a division of Satellite Healthcare, is dedicated to helping patients make an informed and confident transition from in-center to home dialysis by offering individualized home dialysis education, delivering personalized home dialysis training, connecting patients to home dialysis patient mentors and providing the reassurance of ongoing, 24/7 phone support.
For more than 45 years, Satellite Healthcare's dedicated, interdisciplinary teams have made life better for people living with kidney disease, one patient at a time.
'Freedom, energy, life-changing' are words used by one Satellite WellBound patient to describe his journey from in-center to home dialysis.
We're pleased to introduce you to Elias: https://www.youtube.com/watch?v=CP1rfpOCnsQ&t=18s